Lighting Installation & Upgrades

Simply Shocking Electric is your locally owned and operated, full service electric company, specializing in all of your commercial and residential Lighting Installation needs. We proudly serve the Oregon City – Clackamas Oregon OR and surrounding areas and always offer all of our services at an affordable and competitive rate. Our master electricians exemplify professionalism, and always get the job done right the first time, guaranteed. Whether you would like to install new recess, track, pendant or upgrade your current lighting, no job is too big or too small. Call us today for your free, over the phone estimate.
Commercial and Residential Electric Lighting Services
We enthusiastically offer an array of  types and services. Our team of seasoned professionals can install a variety of  fixtures to reflect your personal style. We will help you design and install the right fixtures to achieve the desired affect in your house or in your business. Some of the services we provide include:
General lighting: any space in your home or business including common rooms, bathrooms, kitchens, bedrooms, garages, hallways, entertainment centers, under-cabinet and more.
Specialized lighting: including recess, track, flush mount ceiling fixtures, hanging pendant light fixtures and much more.
Lighting Upgrades: we can upgrade your current lighting to help you update the look of your space and to help decrease energy costs.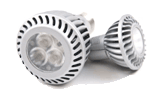 Benefits of LED Lighting Upgrades
There are many benefits to upgrading outdated systems and fixtures. By updating your current residential or commercial lighting you can decrease your energy costs tremendously. You will also enjoy the aesthetic transformation of modern lighting, and it will also increase the value of your property.
Our Commitment to You
Here at Simply Shocking Electric, your safety and satisfaction is our top priority. Our teams of master electricians are technically proficient, and take pride in the quality of work they provide. Please contact us today with any questions, comments, concerns or to receive your free estimate over the phone. We appreciate your business and we are looking forward to serving you.
Commercial and Residental Electrical Contractor Servicing these Portland, Oregon areas.