Simply Shocking – Your Home for Tualatin Electrical Services
Certified Electrician in Tualatin, Oregon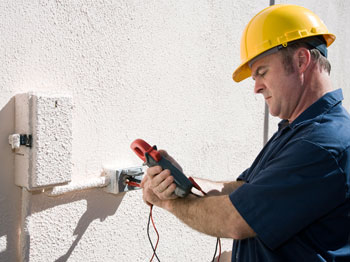 Simply Shocking Electric provides commercial businesses and homeowners in the Tualatin Oregon area with lasting electrical repairs and installations. Doug Janis is a quality electrician who has worked in the greater Portland area for over a decade. With hundreds of happy customers over years of service, Doug's commitment to integrity and quality workmanship are evident in all his work.
RESIDENTIAL Electrical Contractor
Whether you need electrical repairs, want to install new smoke detectors or new recessed lighting; new construction, additions or upgrades, no job is too big or too small. We also provide around the clock emergency residential electrical services. 
We offer a wide range of residential electrical services including:
Breaker box maintenance

Smoke and carbon monoxide detector installation

Electrical outlet installation

Home electrical inspection

Electrical rewiring and remodeling
Call us today for your free, over-the-phone estimate.
COMMERCIAL Electrical Contractor
Simply Shocking Electric specializes in all your commercial electrical needs including:
New Construction Additions

Tenant Improvements

Main Distribution Panels

Panel Boards | Load centers

Transformers | Maintenance programs

General Lighting Installations

Specialized Lighting Installations

Lighting Upgrades

Fluorescent Fixture Repairs

Signs | Installed & Repaired

Parking Lot Lighting | Repairs

And many more
ELECTRIC CAR CHARGING STATION INSTALLATION
Simply Shocking Electric is a licensed and certified electric car charging station installer. As the Pacific Northwest continues its march away from fossil fuels, you can join the growing trend and have Doug install a professional car charging station to better serve your growing electric fleet. 
HOT TUB ELECTRICAL WIRING
Whether you have a currently installed Jacuzzi that has lost power, or would like to install a new infinity pool, you need a professional electrician to ensure it is done correctly. With water so close to electronics, it's important to hire someone you can trust. Doug and his team have a long track record of quality hot tub wiring, and would love to help make your home more relaxing by keeping your water jets running at full power.
HOME ELECTRICAL INSPECTIONS
Home inspections are critical to maintaining the safety of your living space, in Tualatin as much as anywhere. Doug and his team are sure to find any conduit or wiring issues that can occur from sloppy contractor work to general wear and tear on a home. Electrical problems need to be detected and taken care of quickly to prevent the possibility of a fire. Simply Shocking is here to make sure you aren't the one possibly getting shocked, and that no accidental discharge of electricity damages your home.