Your Local Electrical Contractor in Clackamas, OR – Simply Shocking
Certified Electrician in Clackamas, Oregon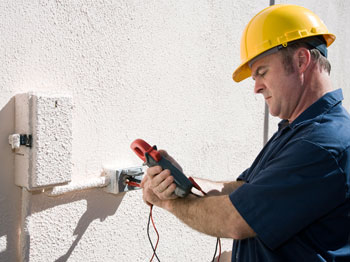 Simply Shocking Electric is a trusted certified electrician in the Clackamas Oregon area. With over a decade in the greater Portland area, owner Doug Janis and his team have proven their commitment to quality and integrity..
Residential Electrical Contractor
Whether you need electrical repairs, want to wire in a new air conditioning system, or fix a problematic breaker box, no job is too big or too small. We also provide around the clock emergency residential electrical services, so you never without power for long. Call us today for your free, over-the-phone estimate.
Commercial Electrical Contractor
Simply Shocking Electric is your locally owned and operated, full service commercial electrical contractor in Clackamas. From new construction to property maintenance programs and parking lot lighting, no job is too big or too small. Our master electricians always get the job done right the first time, guaranteed.
Electric Car Charging Station Installation
We have experienced professionals that are licensed and certified home electric car charger installers on our team. As electric cars get more and more popular, it makes so much sense to install a means of charging them at your home or business. Help us make Clackamas green!
Hot Tub Electrical Wiring
Do you have a Jacuzzi that needs to be wired? Are you thinking about purchasing a new endless pool and are not sure about local electrical codes and don't want to attempt it yourself? We fix existing hot tub wiring and electrical issues as well as set up all the wiring for new installations. Call us today and we'll have you relaxing with a margarita in your working hot tub in no time!
Home Electrical Inspections
Comprehensive electrical safety inspections are an important way to verify you are your loved ones are safe in your home. If you have yet to have your property inspected for electrical safety, now is a good time to assess the current condition of your electrical system. You could prevent a fire or future outage!