New Construction Electrical Services
Serving Oregon City OR | Clackamas | Gresham | Portland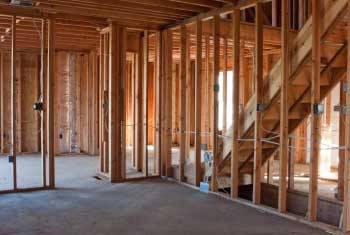 The reputation and experience of a new construction electrician really does make a difference. New construction electrical services play an extensive role in determining the overall planning and development of a new building project. It's also important to select a new construction electrical contractor with specific knowledge and experience related to the type of new construction project under development.
New construction projects, including commercial retail, medical facilities, supermarkets, food service facilities, office buildings, require significant knowledge and expertise. A commercial electrician that has successfully completed hundreds of jobs is prepared to professionally install the electrical system of a new building project on time and on budget.
Simply Shocking Electric is your locally owned and operated, full service electrician specializing in new construction electrical services for all your commercial and residential electric needs. We proudly serve Oregon City, Clackamas Oregon and surrounding areas and always offer all of our services at an affordable and competitive rate.
Whether you are in need of new electric installation due to new construction or remodeling, no job is too big or small. Our master electricians exemplify professionalism, and always get the job done right the first time, guaranteed.
Looking for an Estimate? Contact Us Now!
Leave us your information, and we'll call back within 15 minutes.
Electrical Wiring & Accessories
We are committed to ensuring your safety while improving your property's electrical infrastructure. Our electrical team is well versed in best practices to provide the safest in quality electrical service.
Simply Shocking installs, a variety of additions for your space including but not limited to switches, outlets, generators, specialized indoor and outdoor lighting and entertainment centers for new or existing spaces. We also provide electrical inspections to make sure your new addition, home or business is up to code.
Outdoor Security and Accent Lighting
Our team of electrical experts has the knowledge and expertise to install a variety of decorative accent lighting and home security lighting to improve the aesthetics of your new space to reflect your personal style.
Reputable New Construction Electrician
New construction electrical services should only be provided by a licensed, bonded and insured professional that holds the appropriate licenses and permits to complete a bid/build or design/build commercial and residential construction projects. Here at Simply Shocking Electric, your safety and satisfaction is our top priority. Our teams of new construction electricians are technically proficient, and take pride in the quality of work they provide. Please contact us today with any questions, comments, concerns or to receive your free estimate over the phone. We appreciate your business and we are looking forward to serving you.